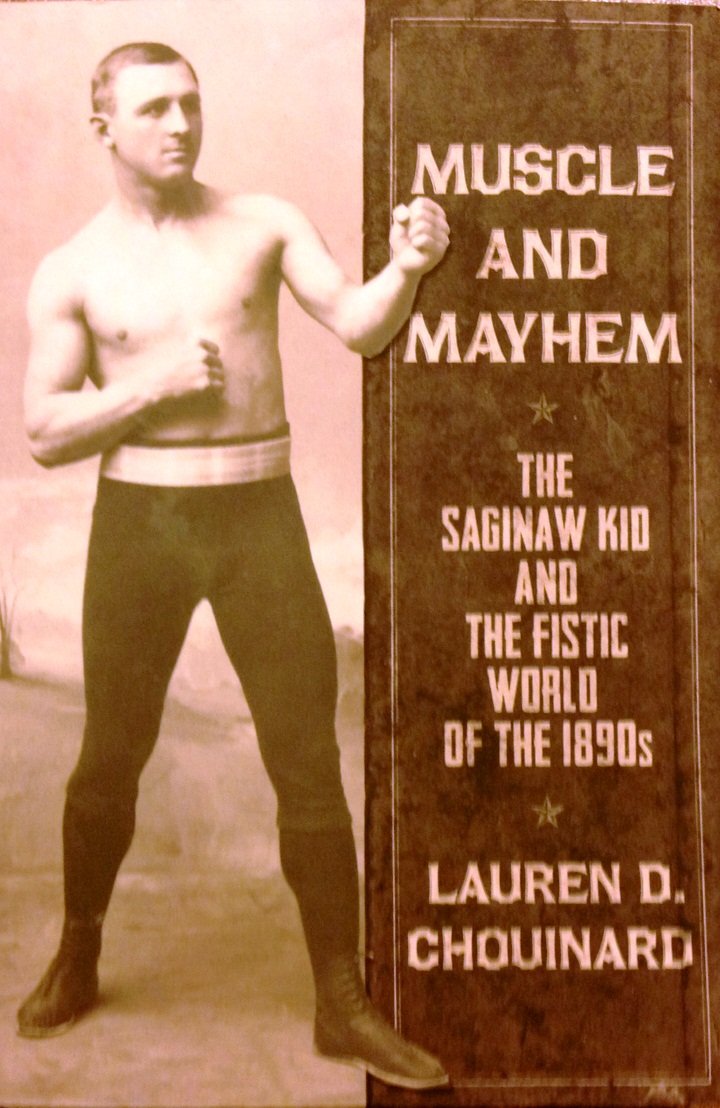 Lauren D. Chouinard, without boasting, states in the preface to his biography of Kid Lavigne, Muscle and Mayhem: The Saginaw Kid and the Fistic World of the 1890s, that he "just may be the world's foremost authority on" this legendary boxer. A seemingly bold statement, but Chouinard, a cousin to Lavigne, steps into the ring and proves this assertion by delivering a knockout of a book.
It's a thorough history of the Kid's career, and nothing is left out—from the battle with Andy Bowen to Lavigne's battles with the bottle, it's all here and always told in an interesting and entertaining manner.
While the information on the Saginaw Kid provides excitement, the author also, as the title implies, gives us an overview of the "fistic world of the 1890s." This includes the aforementioned Andy Bowen, who died following his match with Lavigne, to such renowned and legendary fighters as Young Griffo, who, on his best days could be almost impossible to hit, and Joe Walcott, who once knocked down Sailor Tom Sharkey during a sparring match.  Also much welcome was the section dealing with Mysterious Billy Smith, a character who, for those researching him, can prove to be a little tough to lay a glove on.
Chouinard's book is blessed with many photographs, and this alone makes the book worth buying—Robert E. Howard fans should be overjoyed to be able to put a face to some of the pugilists the Texan mentions in his letters.
Mr Chouinard  forever endears himself to Howard readers by his inclusion of the poem "Kid Lavigne is Dead" and he mentions the pulp author with respect. So if you're a Howard fan you need this biography to help you understand the boxing world that so enthralled REH, and if you're one of those collectors who need to have every Howardian appearance in your library, it's a must-buy just for the sake of Howard's fistic poem.
Chouinard's book packs a solid punch—truly much bang for your buck.