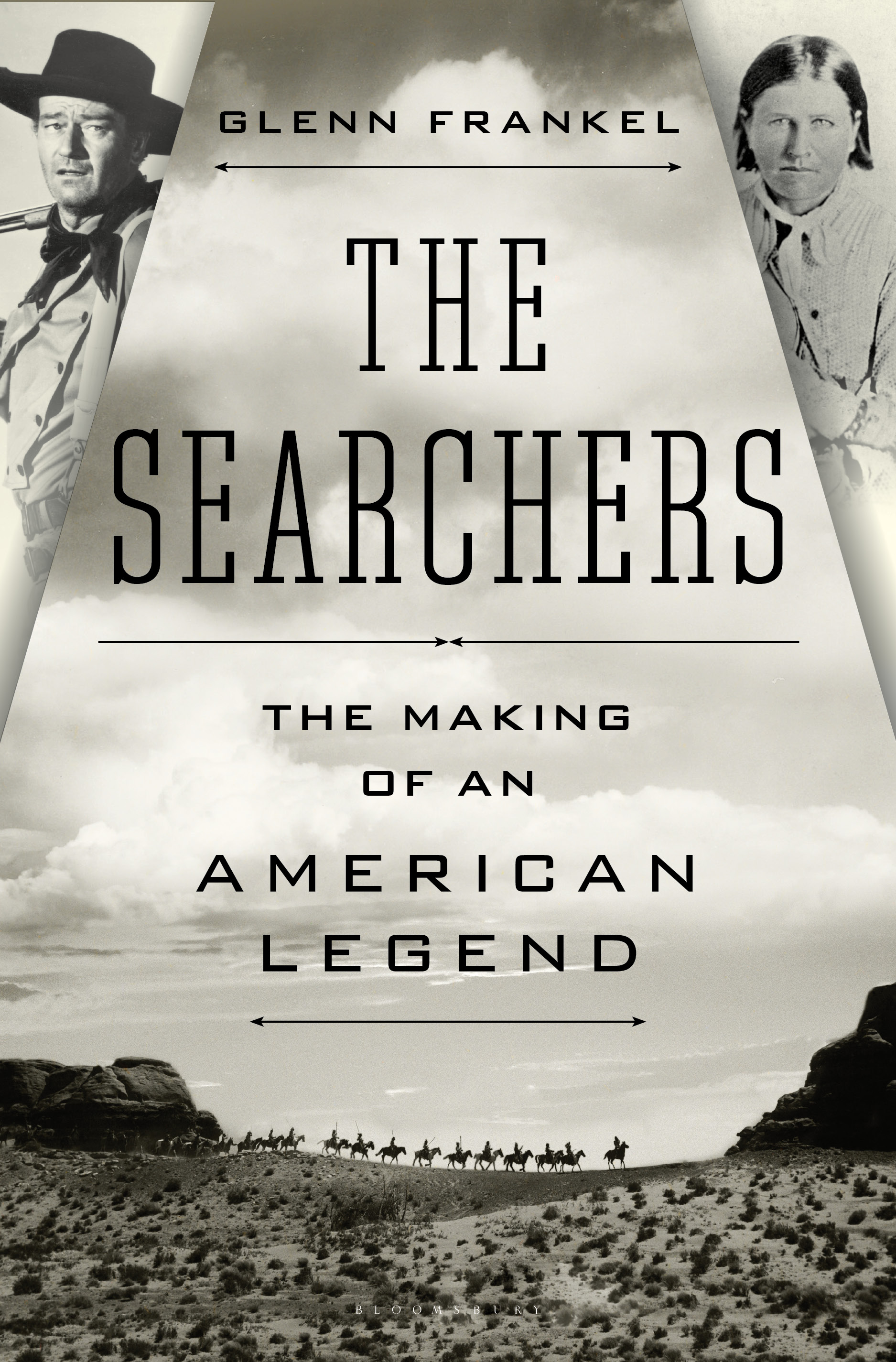 Robert E. Howard was very familiar with the story of the 1836 kidnapping of Cynthia Ann Parker by Comanche tribesmen, and this book, The Searchers: The Making of An American Legend by Glenn Frankel, is a must read for anyone who wishes to learn more about this bloody era in Texas history, and how it was adapted into one of the greatest western movies of all time.
In his  letters to August Derleth and H. P. Lovecraft,  Howard mentions the particulars of this horrifying abduction, but in one of these missives he uncharacteristically makes a historical mistake when he writes that "Colonel Parker", Cynthia's father, spent quite a few years trying to find his daughter, and failed. In May 1836, just a few months after the fall of the Alamo, Parker's Fort was raided by a band of Comanche warriors and Silas Parker, Cynthia's father, was evidently one of the first casualties.
There has been such a great amount of information, and misinformation, written about this tragic day it's probably easily seen where Howard might have erred on this point. Indeed, a quick check of the Cynthia Parker entry on Wikipedia displays the same error, even now, when that writer repeats the myth that father Silas set out on a protracted search, looking for his lost daughter, who had been possibly nine years old when snatched away from family and friends.
Author Glenn Frankel, in his meticulously researched book, tells that, in reality, it was James Parker, Cynthia's uncle, who, after searching for his niece for about fifteen years, finally gave it up in 1851.
While most histories of this terrible day revolve around Cynthia Ann it should be remembered that there were four other people taken at that time, one of them being Rachel Plummer, James' own daughter, who was pregnant. Her story is especially sad and illustrates quite well some of the atrocities being committed—on both sides, it should be emphasized—during this period in Texas. Giving birth a few months after the raid she was allowed to care for her baby until it started to interfere with her chores. Taking the baby from her arms some of the braves held it by the throat until it turned blue and then commenced tossing it into the air, laughing as it slammed into the ground. Thinking it was dead they returned it to Rachel. When they noticed that, somehow, it was still alive they tossed a noose around the baby's neck and dragged it in the dirt until life finally had fled.
James Parker, the long-searching uncle, was also more than willing to commit a few diabolical acts of his own. At a trading station he met an Indian wearing a vest that Parker thought had been one belonging to him during his time living at the Fort.  Mounting his horse he leveled his rifle and fired, stating later that he was placing a "new button hole"in what he believed to be his former article of clothing, with no further proof evidently needed.
Frankel, in the first third of his history, describes with great detail the abduction of Cynthia Ann, and the legacy left by her famed son Quanah Parker. The searching of James Parker for his niece has assumed mythic proportions, perhaps comparable to Ulysses' ten-year long quest for his besieged wife Penelope and his beloved homeland of Ithaca. James had no Homer to chronicle his wanderings, but his story was given masterful treatment in a novel written by a writer who was very familiar to Robert E. Howard and readers of Adventure, and Frankel, in the second part of his book, covers this also in informative fashion.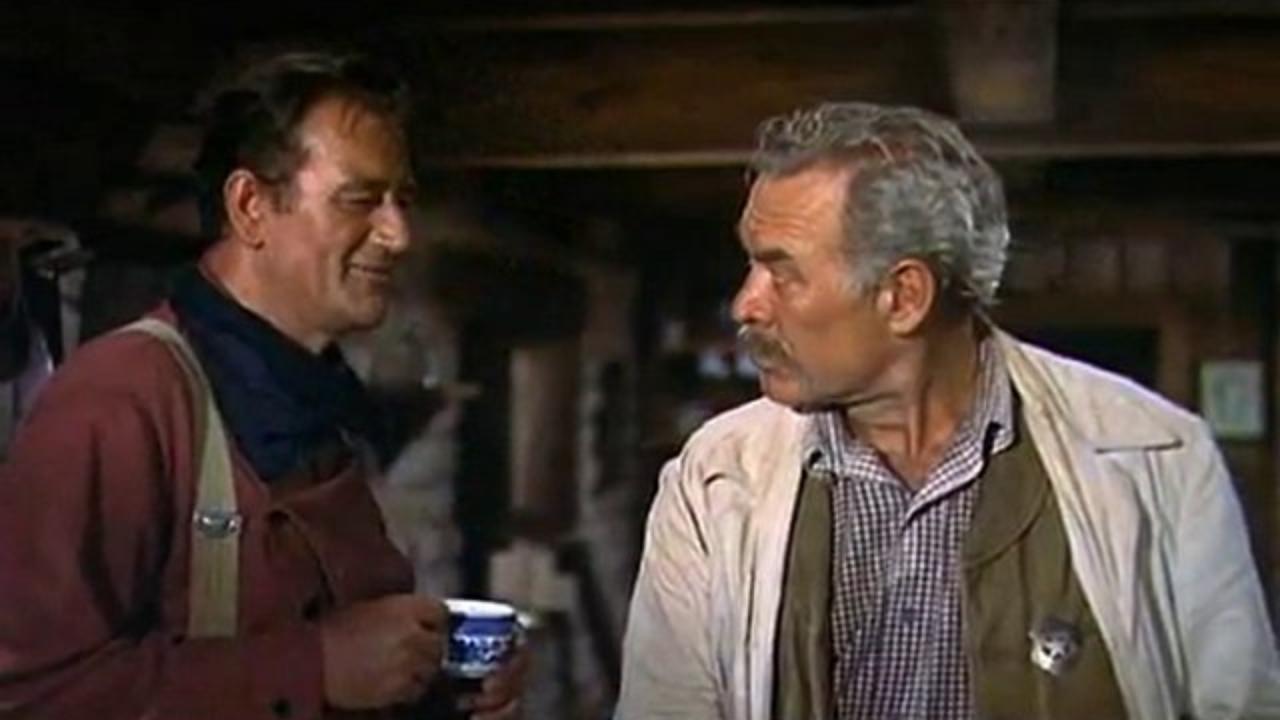 Alan LeMay's The Searchers, first serialized in the Saturday Evening Post was published in novel form in 1954. A literary success, it was picked up by Reader's Digest and the movie rights were sold to C. V. Whitney, who had formed his own film company, hiring Merian C. Cooper (of King Kong fame) as his executive partner. Cooper in turn, was a business colleague and friend to famed cinematic director John Ford and, after reading LeMay's book, Mr. Ford thought The Searchers might make a pretty good movie.
This last section of Frankel's book is my favorite, as I've long been an admirer of The Searchers, believing it to be John Wayne's greatest acting performance. The story of the making of this monumental movie is extremely interesting, and Frankel provides facts that were new to me.  Frankel tells us that "Buddy Holly and his drummer, Jerry Allison, saw The Searchers when it first opened" and after leaving the theater wrote "That'll Be the Day", a phrase that, to those who have seen the movie, will be recalled as one of Wayne's best lines.  More movie trivia—the role of Martin Pauley went to Jeffrey Hunter, but Robert Wagner, John Agar and Fess Parker all approached Ford hoping to be picked instead. Fess Parker, Disney's Davy Crockett, might have won the honors but Walt Disney "refused to lend him out." Ken Curtis, known to all of us as Festus from Gunsmoke, plays Charlie McCorry in the movie, and, while Curtis does his usual fine job of acting, it probably didn't hurt that he was married to Ford's daughter, Barbara.
There is a ton of information contained within the pages of this book—I haven't even touched on Quanah Parker, or the so-called rescue of Cynthia Ann in 1860, but it's all here, presented entertainingly by author Frankel. It'll make you want to watch the movie again, and if you haven't seen this American classic, get yourself a copy, now.